Play Poker for Real Money Using PayPal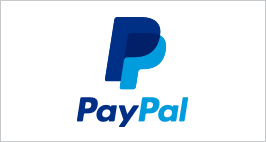 What is PayPal?
PayPal is an e-wallet that allows you to make secure online purchases at many online merchants. Once you open your PayPal account, you can deposit, withdraw and transfer funds to the many merchants which accept PayPal online payments, including PokerStars. Visit www.paypal.com to sign up for a free account linked to your email address.
PokerStars allows only one PayPal account per PokerStars account.
How do I load funds into my PayPal account?
There is no requirement to pre-load your PayPal account before making purchases. Simply link your VISA, MasterCard, or bank account (UK only), to your PayPal account and proceed to make your deposit from the PokerStars Cashier at which time you will be prompted to choose your preferred method of payment. American Express cards are not accepted.
Please note that your PayPal account must be registered in the United Kingdom or Ireland in order to deposit at PokerStars. If you have any doubts about the registered country of your PayPal account, please contact PayPal Customer Services on 0870-7307-191 from the United Kingdom, and 1890 943 220 or 01 4369023 from Ireland. Alternatively, please click here for additional contact information.
How can I make purchases at PokerStars using PayPal?
To deposit via this method, please follow these steps:
Go to the PokerStars Cashier.
With your preferred currency bankroll selected, click 'Buy Chips'.
Select 'PayPal' and then click the 'Deposit' button.
A pop-up window will appear on your screen where you will need to enter the amount of your deposit and your bonus code (if applicable). Then click 'Submit'.
A new browser window will open up on PayPal's website. Follow the onscreen instructions to authorize the payment.
Once your payment has been successfully authorized, please close the browser, return to the Cashier window, and click the 'Continue' button to complete the transaction.
Your PokerStars balance will be updated once the funds have been received.
What are the deposit limits for PayPal?
Please visit the cashier for your current deposit limits.
What about my cashouts?
Before you cashout to your PayPal account, please make sure that it has a valid financial device (bank or card) registered, and your email address has been verified by PayPal.
You may cashout funds from your PokerStars account to your PayPal account, providing you have made at least one previous purchase using PayPal within the past 12 months.
Please be aware that cashouts are automatically credited back to any and all of the following methods that you may have used to make deposits in the last 12 months since June 1, 2014, in the following order, before being credited back to your PayPal account:
CFT eligible Visa and Entropay
NETELLER and Skrill
Please visit our Cashout Policy for full information.
How does the exchange rate conversion work?
PokerStars uses the prevailing mid-market rate provided by XE (plus a small fee if applicable) to convert your deposits to your PokerStars account currency. For additional information, please read our Real Money Transaction Processing and Currency Conversion Terms and Conditions.
What will it cost me to use PayPal at PokerStars?
There are no fees for using PayPal at PokerStars. Players are responsible for any fees charged by PayPal.
If you have any further queries, feel free to contact us at support@pokerstarscasino.uk.