Find tournament tickets
To view your active tickets, just log in and from the main screen (on the computer, iOS, or PokerStars Next Gen versions) select:
My Stars
Tournament Tickets
On an Android mobile device, you'll first need to open up the menu to see these options.
By selecting a ticket, you'll see all eligible tournaments for registration with this ticket.
COMPUTER VERSION

MOBILE VERSION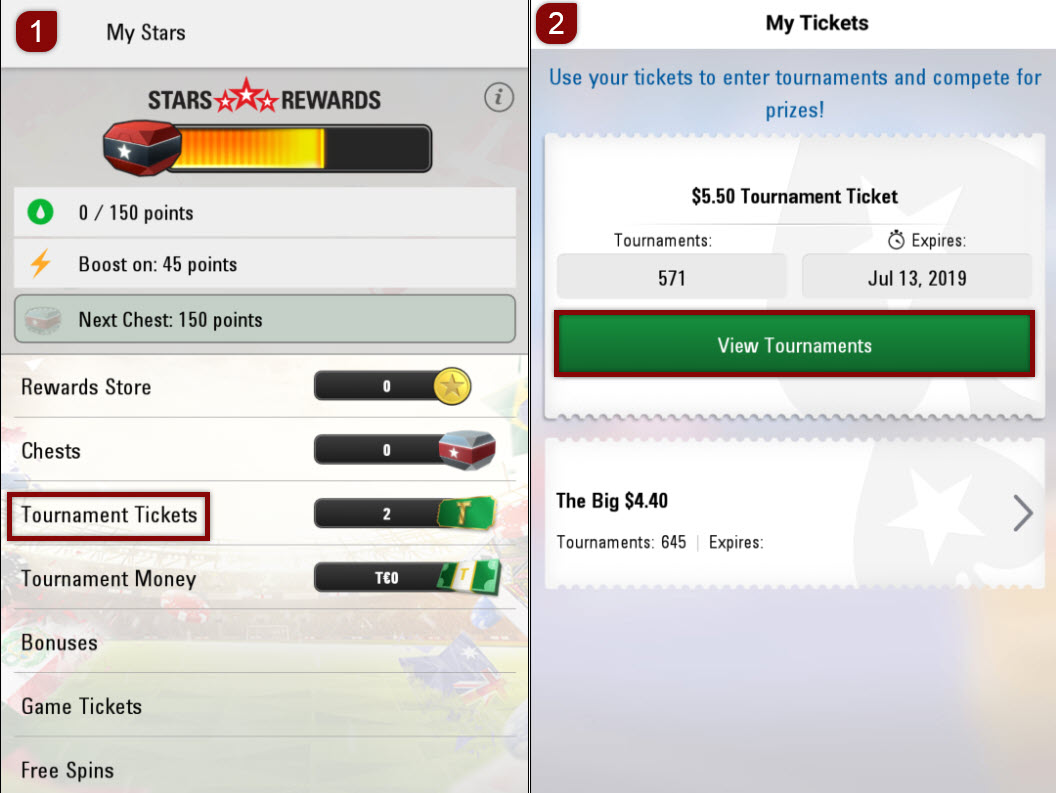 Feedback
Was this article helpful?