How can we help?
Simply type a keyword or short sentence relating to your query into the box below, and our help system will return the most relevant articles.
Find tournament tickets
To view your active tickets, just log in and from the main screen (on the computer or iOS versions) select:
My Stars
Tournament Tickets
On an Android mobile device, you'll first need to open up the menu to see these options.
By selecting a ticket, you'll see all eligible tournaments for registration with this ticket.
COMPUTER VERSION

MOBILE VERSION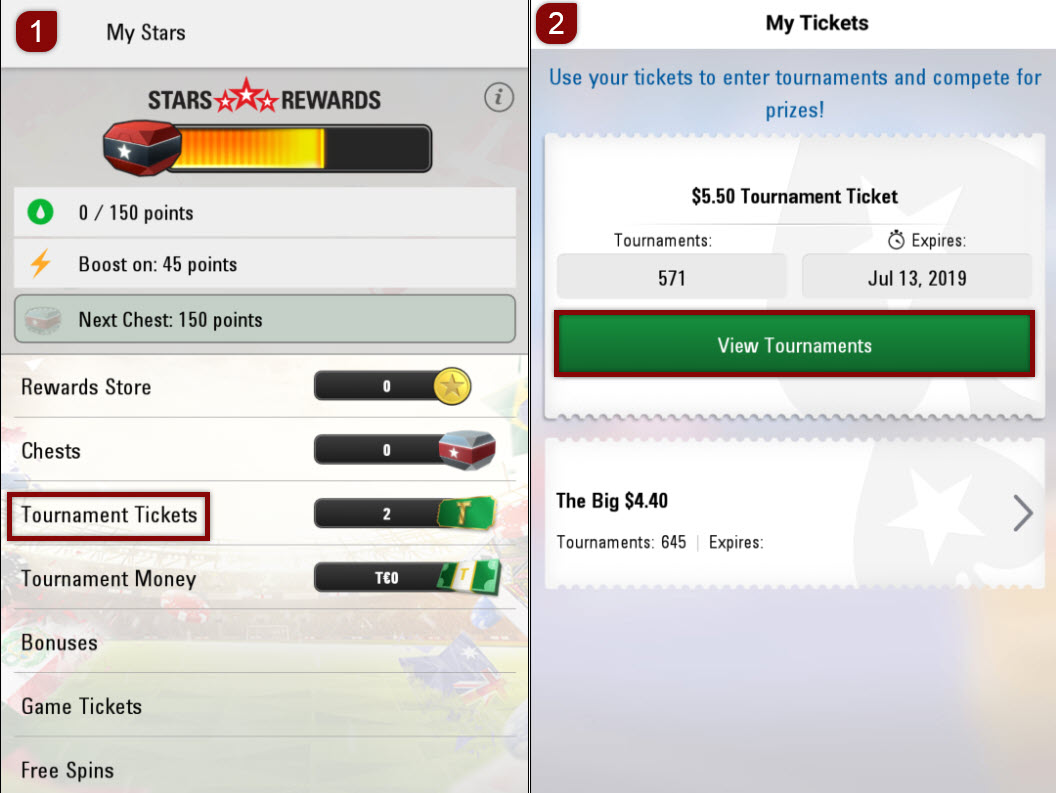 Feedback
Was this article helpful?