Search Help
Simply type a keyword or short sentence relating to your query into the box below, and our help system will return the most relevant articles.
Sound problems on Windows or Mac
The first item to check if you have no sound is to verify the sound option is enabled. Please open the software and in the menu bar click on:
Settings
Global
Sounds
Verify there is a check next to Enable sound effects.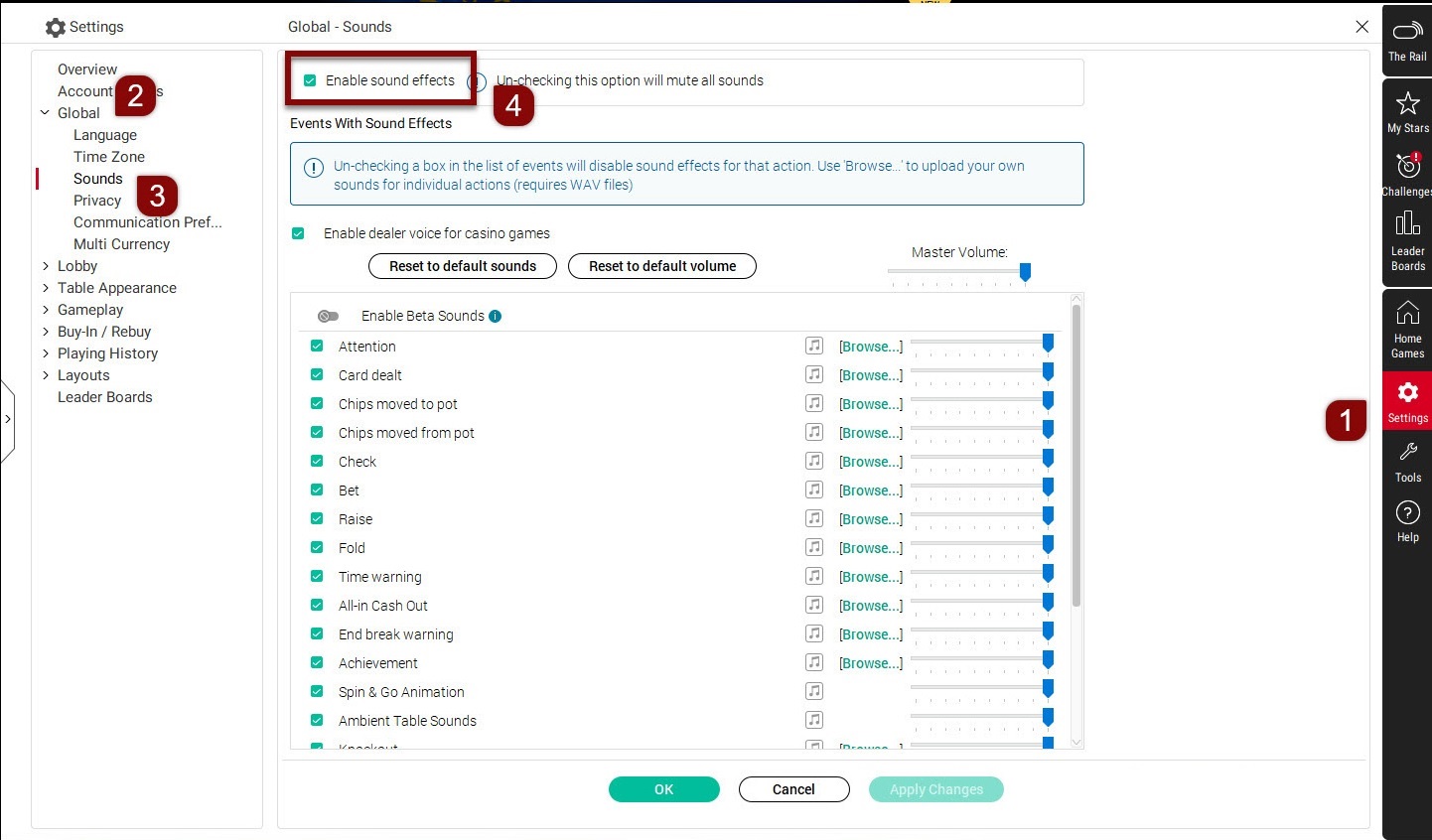 If the issue remains, try the following suggestions depending on your operating system:
Windows

Check that the Windows Sound Mixer is not set to mute in our software. To do this please follow these steps:

Open a table in our software.
Right-click on the volume control in the bottom right corner of your desktop.
Select Open Volume Mixer.

You should get a volume control for our software. If it is muted increase the volume.
Mac

Check that the volume is not muted on your Mac. If you do not have the volume control on your menu bar please follow these steps:

Go to System Preferences.
Select Sound.
Confirm that the Show volume in menu bar option is checked.
Feedback
Was this article helpful?