Instant Bonuses - Managing multiple bonuses
Only one Instant Bonus may be in use at any one time in an eligible game.
If you have multiple Instant Bonuses available for use in a particular game, each bonus will be added to the available balance as soon as the previous bonus has either met the redemption points requirement or has been:
surrendered
paused
used up
You can manage the order in which multiple bonuses become available for use in your Instant Bonuses tab, accessed by following these steps:
Website: Account → My Stars → Bonuses
Desktop software: My Stars → Bonuses → Instant Bonuses
Mobile app: Menu (Android) or More (iOS) → My Stars → Bonuses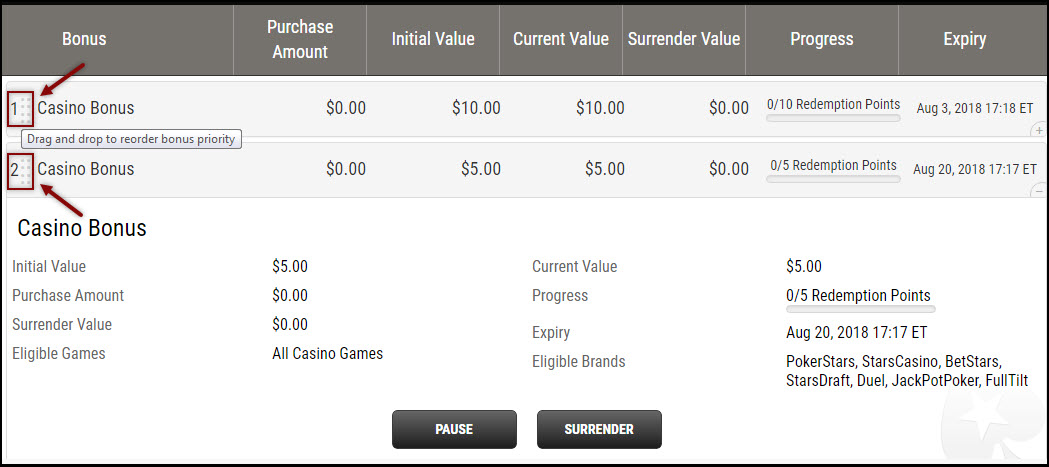 To change the order in which you want to use your Instant Bonuses, you'll need to swap them by selecting one of the bonuses from the left side and dragging it high or low depending on which one you prefer.
Feedback
Was this article helpful?