Search Help
Simply type a keyword or short sentence relating to your query into the box below, and our help system will return the most relevant articles.
Instant Bonuses - Managing multiple bonuses
Please note that only one Instant Bonus may be in use at any one time in an eligible game.
If you have multiple Instant Bonuses available for use in a particular game, each bonus will be added to the available balance as soon as the previous bonus has either met its redemption points requirement, has been surrendered, paused or been used up.
You can manage the order in which multiple bonuses become available for use in your 'Instant Bonuses' tab, accessed through the following menus:
Desktop:
My Stars
Bonuses
Instant Bonuses
Mobile: 
My Stars
Bonuses
Web client:
Account
My Stars
Bonuses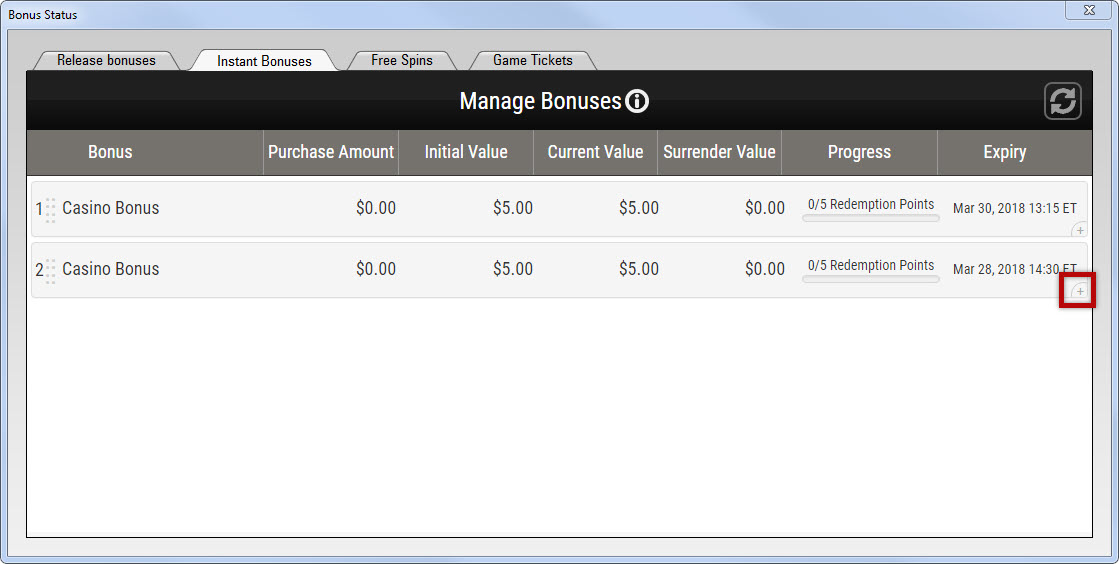 Feedback
Was this article helpfull?