Search Help
Simply type a keyword or short sentence relating to your query into the box below, and our help system will return the most relevant articles.
Free Spins Bonuses - Rewards
To earn a reward with a Free Spins Bonus, you will need to use all spins before the bonus expires. Any Free Spins Bonus which expires without being used fully will not be eligible for a reward.
Also, rewards are based on winnings earned from the Free Spin Bonus. If your Free Spins Bonus is fully used and there are no winnings, there will be no reward. You can verify your winnings by checking the 'Winnings Pending' column in the 'My Stars' > 'Free Spins' tab.
Desktop

Mobile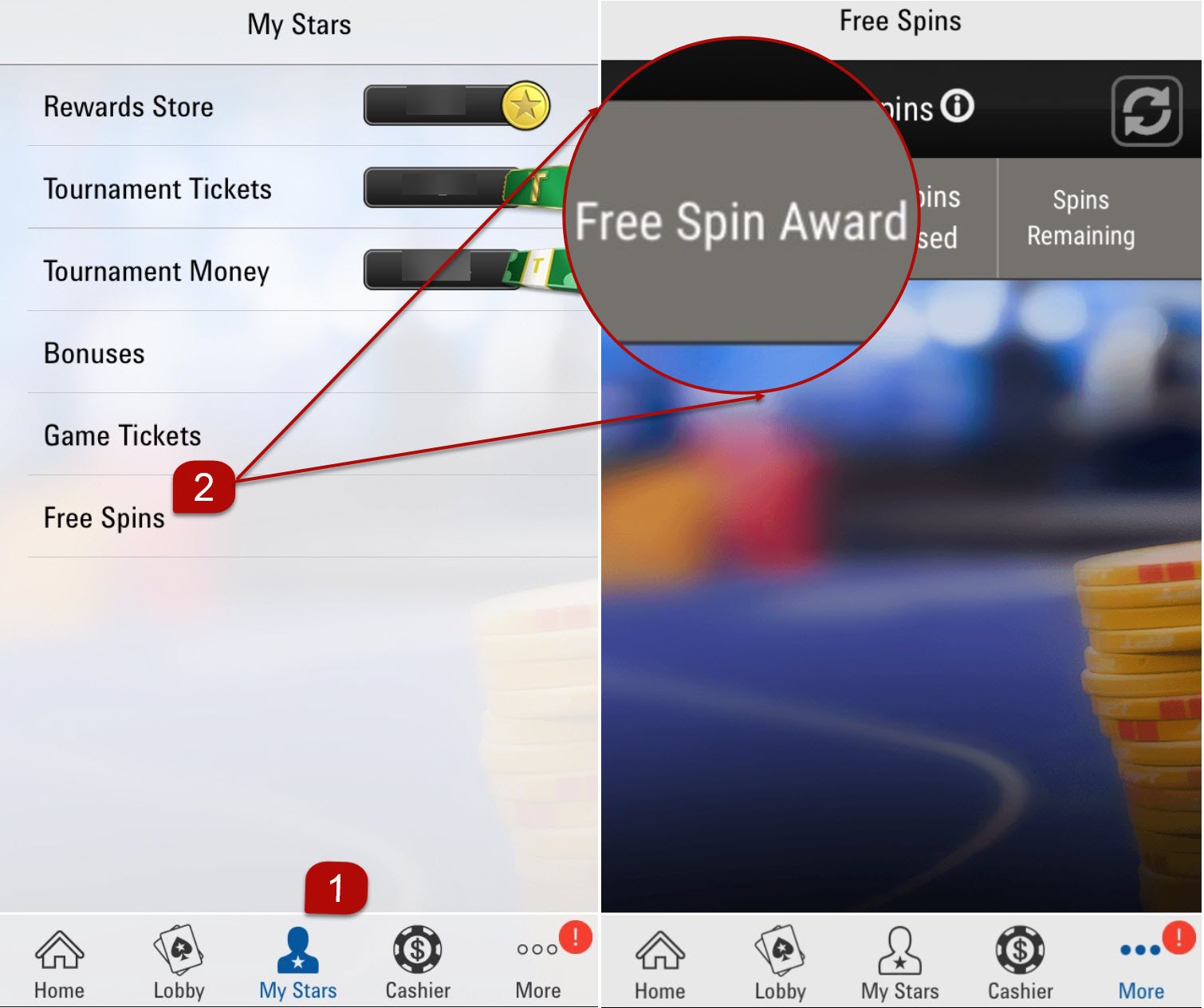 Web Client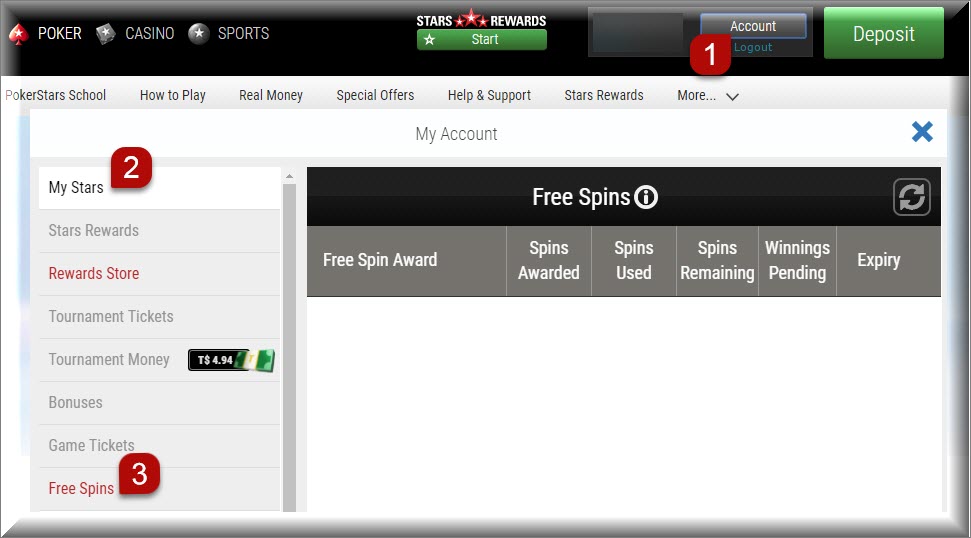 Rewards will either be Casino Instant Bonuses, cash, or other types of rewards. If you are given an Instant Bonus, details will be shown in:
Desktop: My Stars > Bonuses > Instant Bonuses
Mobile: My Stars (accessible via the Home Screen on iOS or the Menu on Android) > Bonuses > Manage Bonuses
Web client: Account > My Stars > Bonuses > Manage Bonuses
If you are given cash it will be credited to your balance immediately and can be confirmed by checking your 'Transaction History' in the Cashier. 
Finally, each Free Spin Bonus has a maximum amount that can be converted into a reward. These amounts differ among offers and you can verify this in your 'Free Spins' tab.
Feedback
Was this article helpfull?